Each year, Hartsfield-Jackson Atlanta International Airport takes its affection for passengers to new heights during the month of February. Through its "Love Is In The Air" campaign, travelers are encouraged to express their wanderlust by sharing their photos, videos and stories of reuniting with friends, family, and loved ones (including pets) at the airport.
For the 2023 campaign, the Atlanta Airport marketing department entrusted Jones Worley to reimagine the campaign's visual identity for use on indoor and outdoor signage, digital and social media, apparel and other passenger-experience items. Hartsfield-Jackson launched the campaign on February 1 with pop-up events and giveaways at various gates around the facility, and the team will host several events throughout the month.
Love is definitely in the air at Hartsfield-Jackson, and Jones Worley wishes the City of Atlanta and the Atlanta Airport much success in curating a world-class travel experience for its customers.
See the Airport's "Love Is In The Air" video on Instagram!
February 2023
We worked with long-time client, the Jacksonville Transportation Authority, or JTA, to produce a bus wrap and pole banners in celebration of Women's History Month (they even scored a social media mention from a peer, the Pinellas Suncoast Transit Authority, or PSTA, also a JW client).
The JTA is busy managing all sorts of transportation initiatives for Florida's First Coast but never fails to capture those moments in time that deserve a pause of remembrance. Here's to women the world-over: Happy Women's History Month!
March 2022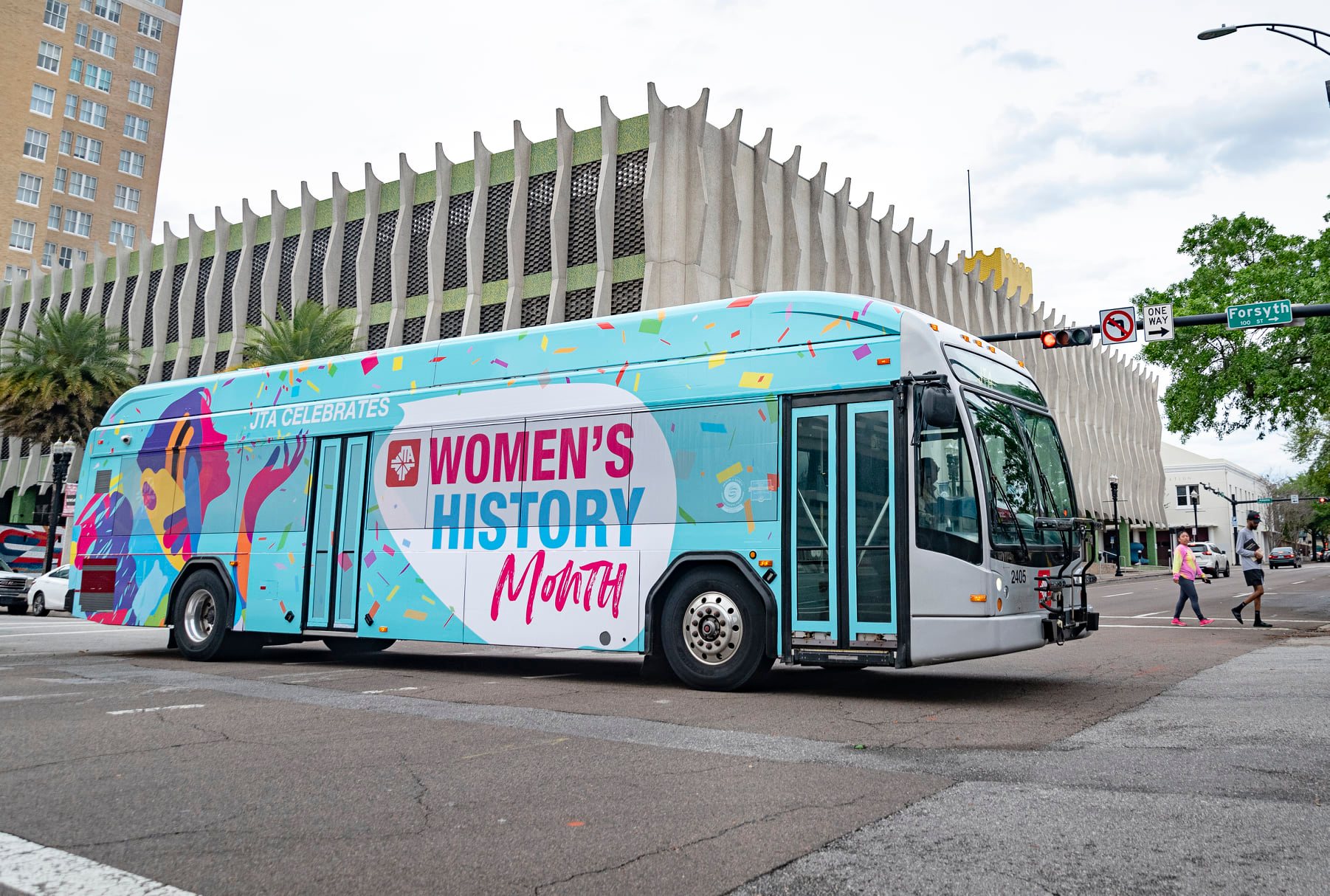 Jones Worley President/CEO Cynthia Jones Parks is featured on the website for SEGD (Society for Experiential Graphic Design) as part of the organization's tribute to Women's History Month. Read the Q&A conducted with Cynthia by contributor Franck Mercurio to learn about the agency and how it got its start 32 years ago and how it keeps going. 
March 2022
The COVID-19 pandemic, and ways to prevent or treat it, is still on the minds of many Americans. For our part, Jones Worley has engaged with local government and transit authority clients to build awareness for and promote access to vaccinations and test kits. And we couldn't be more proud of the work we've done to educate the public. 
In Florida, as the Jacksonville Transportation Authority's (JTA) marketing agency of record for almost a decade, Jones Worley worked with the JTA to develop a strategic communications plan, branding and messaging to drive awareness for its "Ride to Health" campaign to provide free rides to vaccination sites, and for its "Wellness on Wheels" mobile vaccination vehicles. Wellness on Wheels was such a hit, the campaign won awards and a mention from the White House in presidential address!
March 2022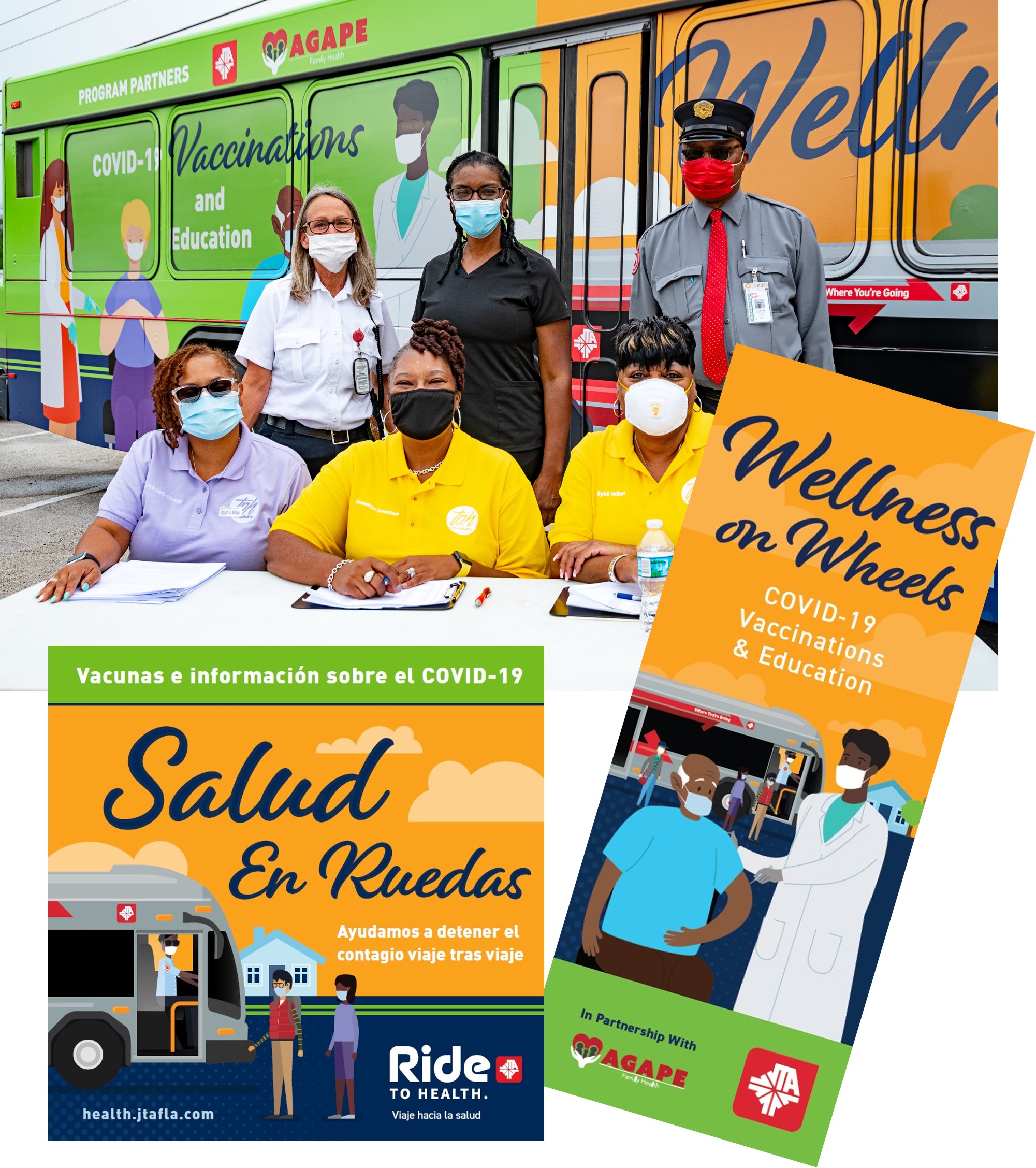 Jones Worley was proud to work with Dekalb County (GA) to design the backdrop visuals for a weekend celebration of "Prayer, Restoration and Healing" honoring the legendary Dr. Martin Luther King, Jr.
January 2022
Jones Worley was glad to help the Pinellas Suncoast Transit Authority, or PSTA, design and brand its new game-changing autonomous transport, the highly intelligent AVA.
December 2021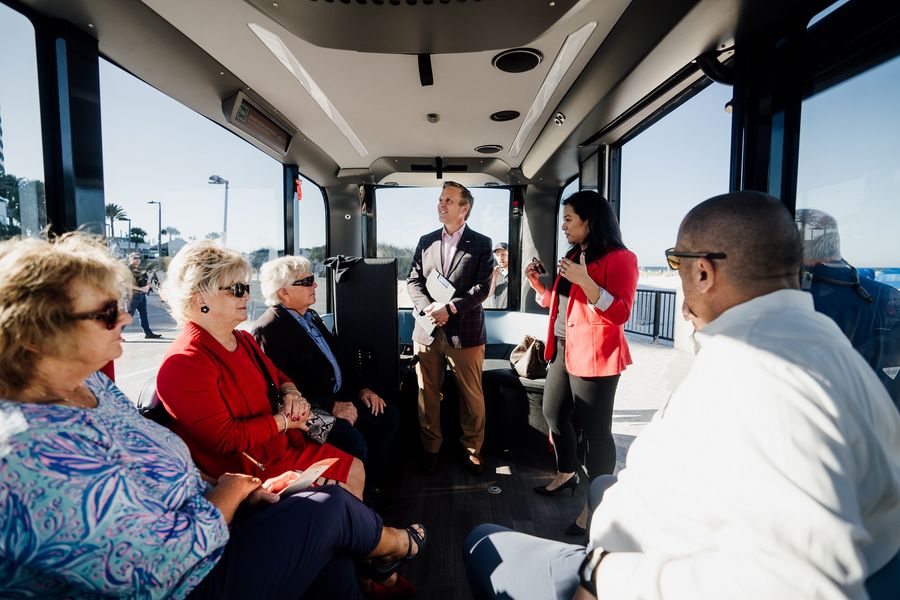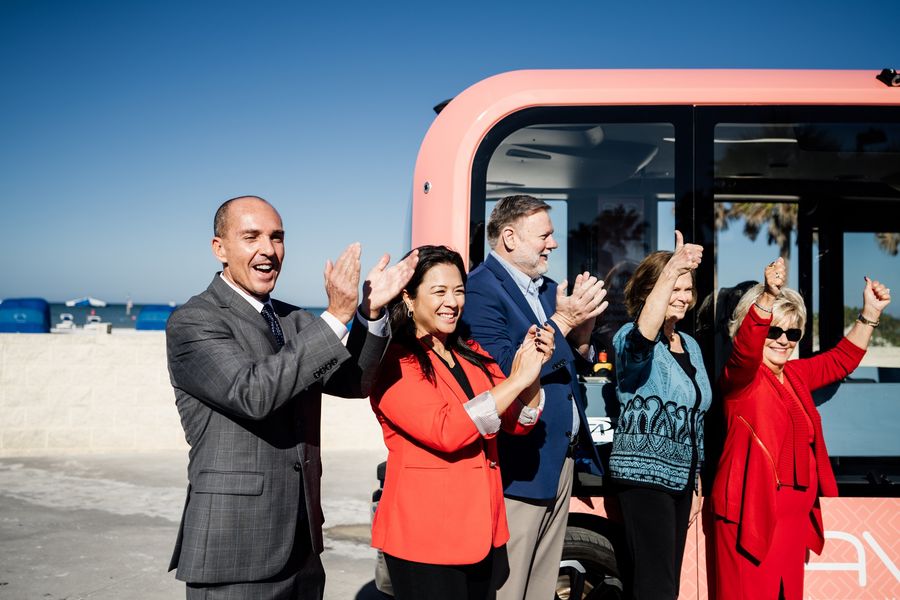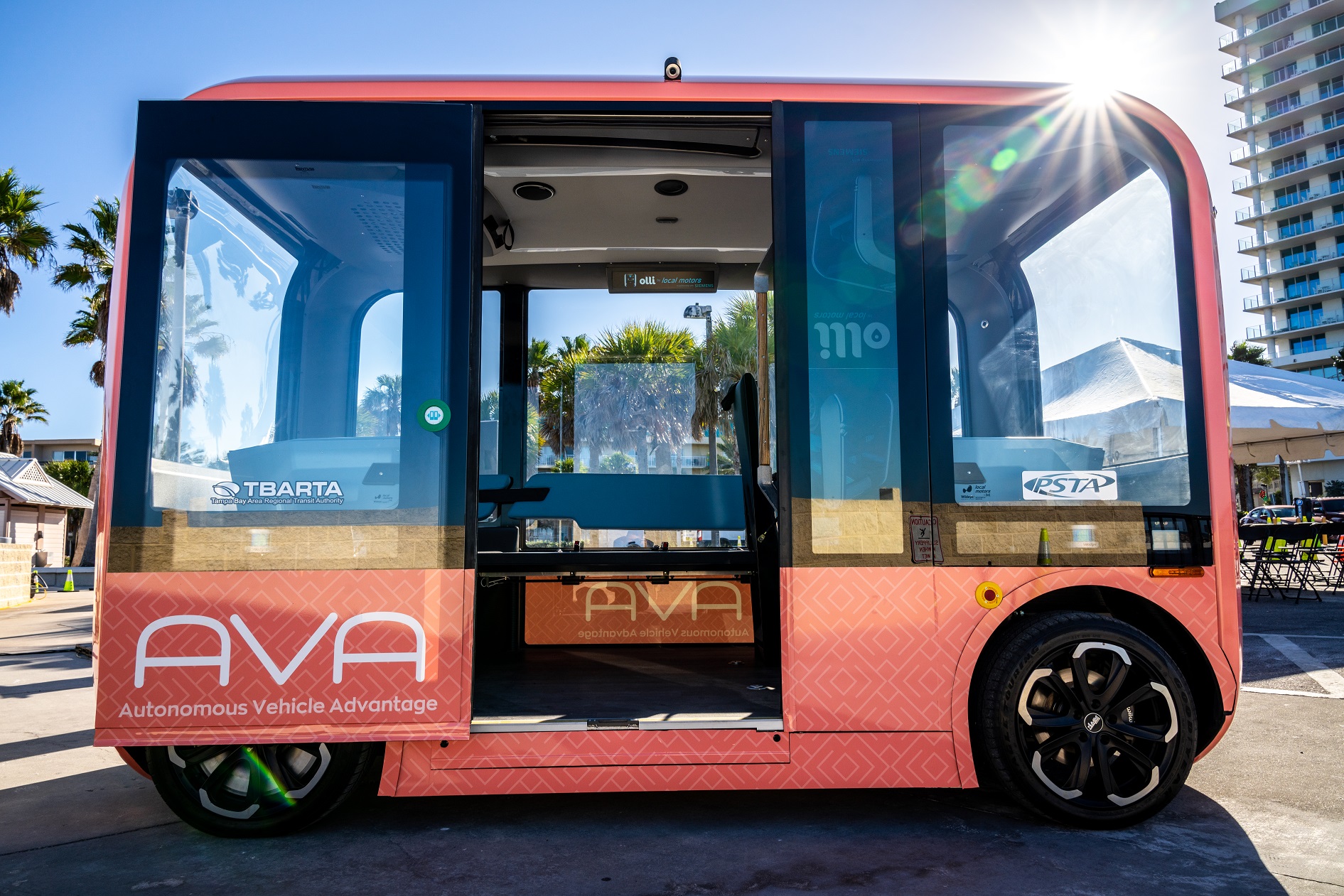 Jones Worley was joyous and filled with delight to help the Jacksonville Transportation Authority wish customers holidays that are safe, happy, and bright.
December 2021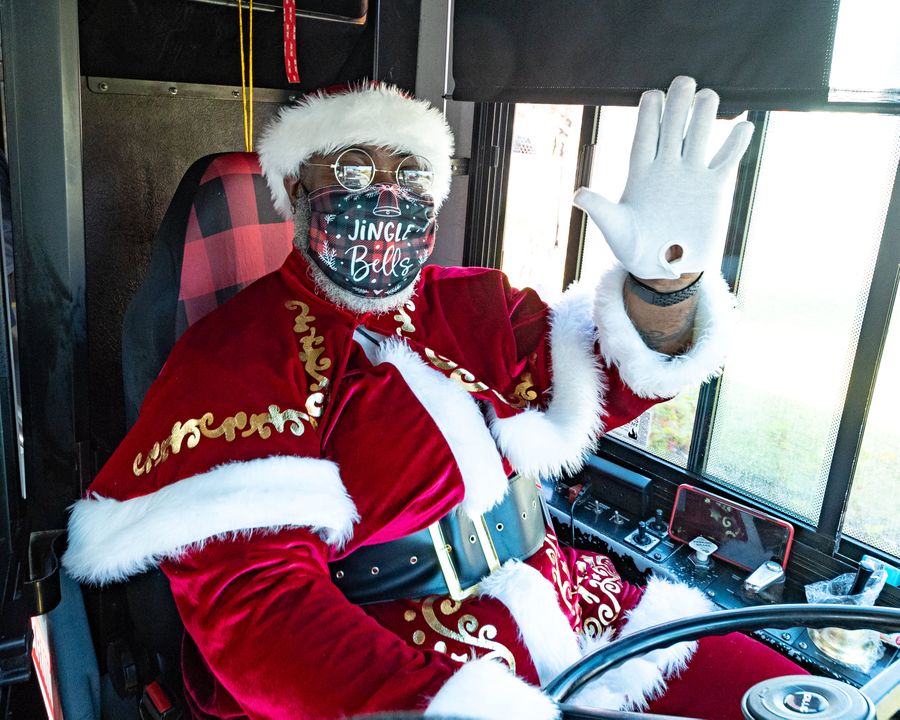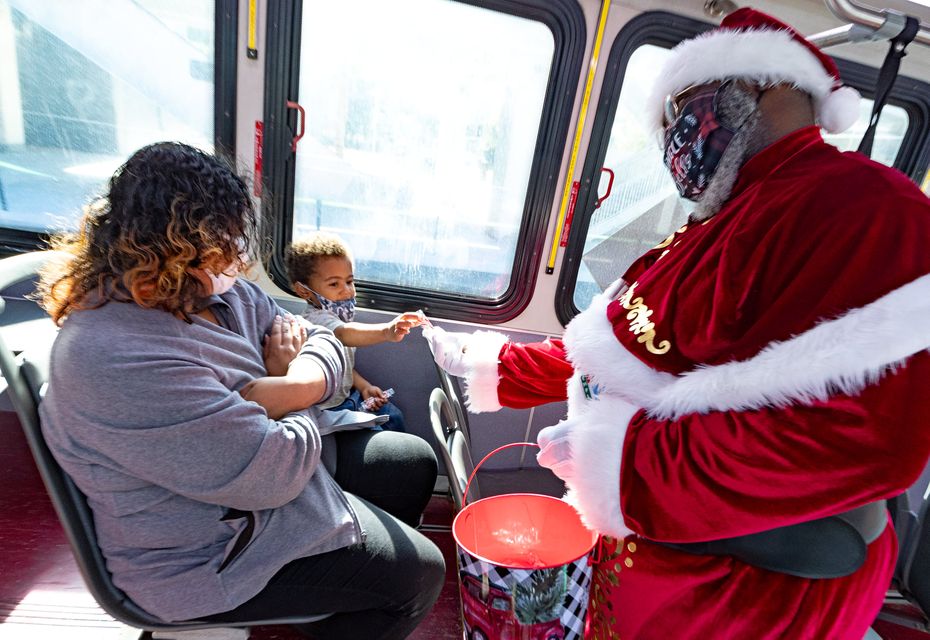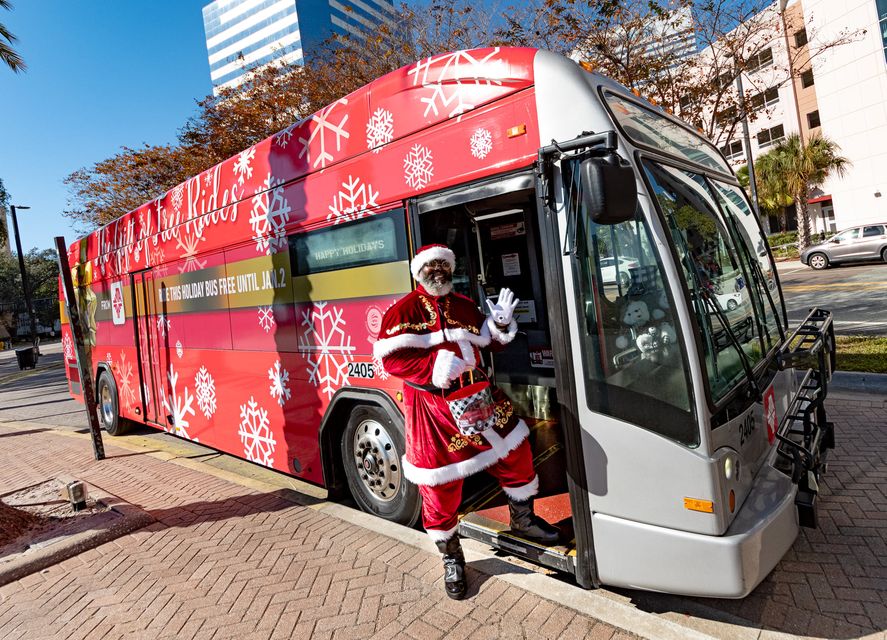 Jones Worley is bringing a new "Beach to 'Burg" bus service to life with sight, sound and motion in a launch video for the SunRunner, Tampa Bay's very first BRT (bus rapid transit) system from the Pinellas Suncoast Transit Authority.
November 2021
Jones Worley is happy to have collaborated with DeKalb County, GA, in the development of its "Get Vaxxed!" campaign as a way to encourage county residents to roll up their sleeves and get vaccinated against the COVID-19 virus. We hope a lot more people will give their "V" sign for "victory" against the virus in the coming months!
October 2021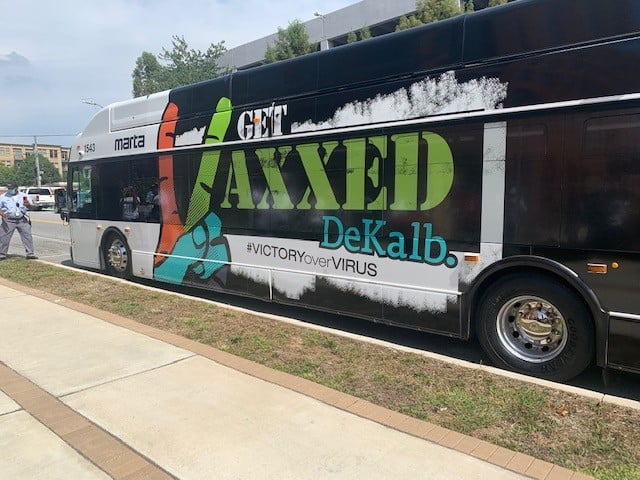 Park in style at ATL West
Going to try Hartsfield-Jackson Atlanta International Airport's new ATL West parking deck? You'll find attractive signage and helpful wayfinding designed by Jones Worley when you do! It's unlike any signage you might have seen at an airport, with brightly colored, decorative and level-specific icons that represent Georgia native flora and fauna. The icons help provide a sense of place for the HJAIA traveler and complement the well-lit, secure, and attractive parking facility.
This state-of-the-art parking deck features a pedestrian bridge from the deck to the SkyTrain station. The SkyTrain then takes passengers to the Domestic Terminal via a quick and fun trip over I-85.
Summer 2021