Hillsborough Area Regional Transit On-Call Marketing
Corporate and marketing communications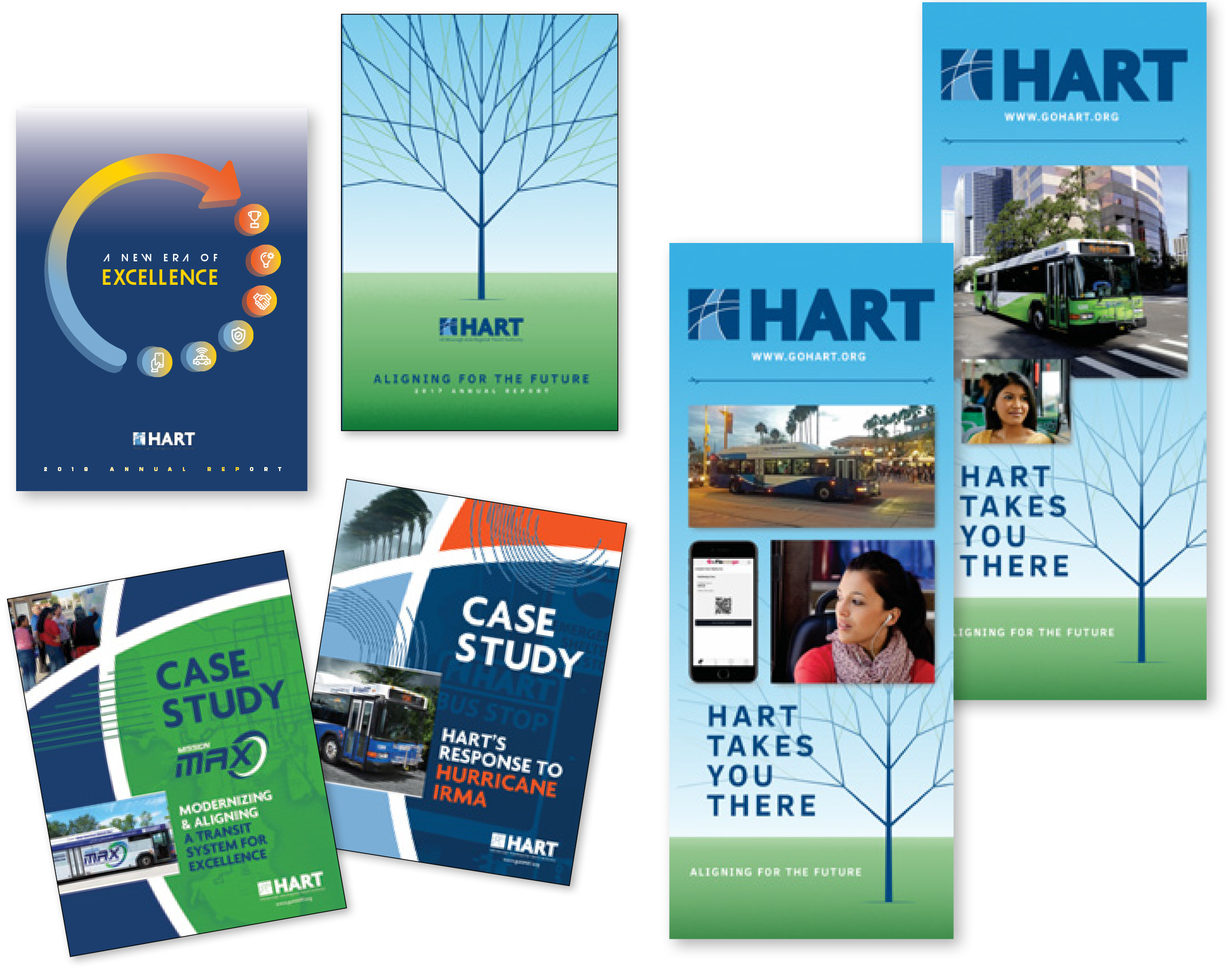 Hillsborough Area Regional Transit transformed itself by upgrading its system, improving the customer experience, planning for Hillsborough County's future transit needs, and building relationships with key stakeholders and influencers.
Its two most significant milestones were the completion of Mission MAX (Modernizing and Aligning for Excellence), a full redesign of fixed-route and express-bus networks, and a grassroots voter referendum on a penny sales tax to fund millions annually in transit improvements.
To underscore the organization's leadership, improve HART's image, and gain the support of regional influencers, Jones Worley, the marketing agency of record, was tasked with developing an annual report to document HART's accomplishments. The successful completion of the report resulted in HART repurposing the theme to brand its exhibit and promotional collateral for an industry-leading marketing and communications workshop, and our own ability to produce HART's next annual report.
Similar projects: Jacksonville Transportation Authority 2015 and 2017 annual reports, FL; Jacksonville Transportation Authority case studies, FL
Related project: HART award-winning case studies, FL