Brand development and system launch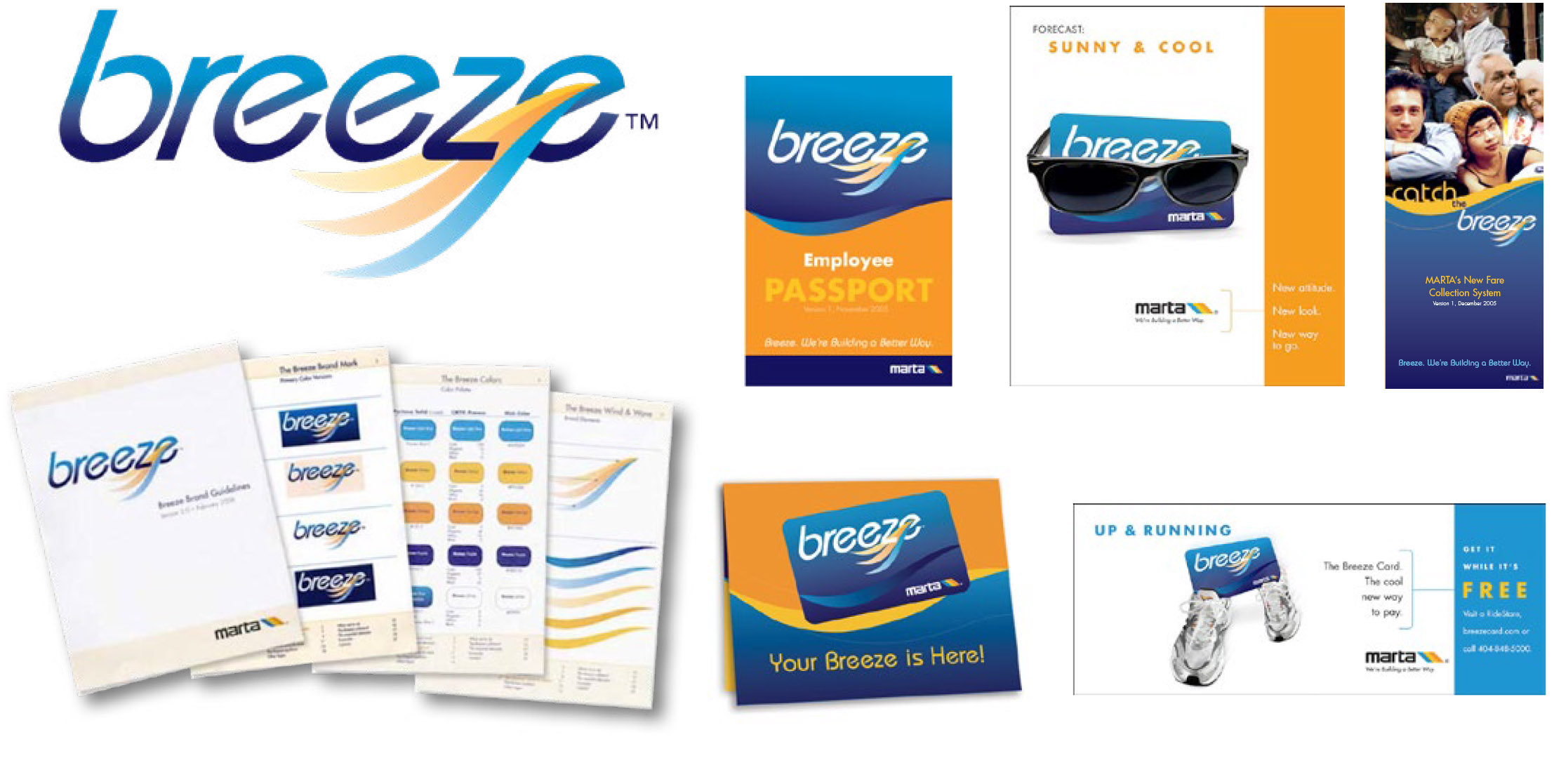 Jones Worley was intimately involved in the Breeze card for three years. As a strategic partner, the firm worked with MARTA to transition 100% of its customers – more than 500,000 daily boardings – from an outdated token and magnetic-swipe-card fare-collection system to state-of-the-art smart cards. This feat had never been accomplished in the U.S. before.
Our initial assignment was to develop the naming and branding for the new smart card – a project we were given just ten weeks to complete due to the Authority's tight implementation schedule. We assisted the Breeze team in all facets of the program, which included garnering employee support for the Breeze card, and increasing customer and community awareness about the impending transition.
For more details, please see the case study.
Similar projects: SFMTA/Muni Clipper, CA; Port Authority of Allegheny County ConnectCard, PA; St. Louis Metro Gateway, MO; Sacramento (SACOG) Connect Card, CA; Capital District Transportation Authority Navigator, NY; JTA STAR Card, FL
Related projects: MARTA 2040 project branding, GA; MARTA elevator/escalator modernization, GA