Steven Tanger Center for the Performing Arts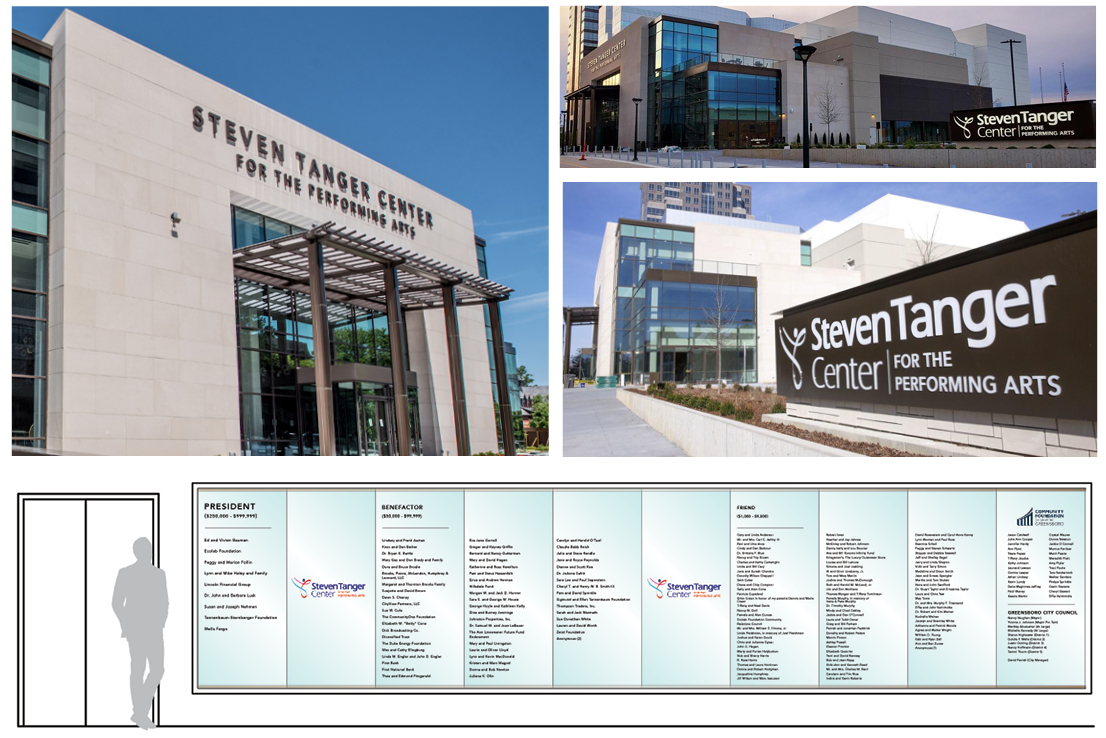 Steven Tanger Center for the Performing Arts is a state-of-the-art facility with a seating capacity of approximately 3,000. The Tanger Center will host nearly 150 diverse varieties of annual events including concerts, Greensboro Symphony Orchestra performances, comedy shows, and all types of family entertainment, including Broadway and other live theatrical productions.
Jones Worley teamed with Rosser/H3 Collaborative to develop a comprehensive wayfinding system that seamlessly guides visitors throughout the facility. Cleverly integrated and elegant materials were used, such as glass and bronze, to reflect the sentiment of the architecture and to enhance the overall user experience.