Branding, Strategy, Campaign/Collateral
Development and Experiential Graphic Design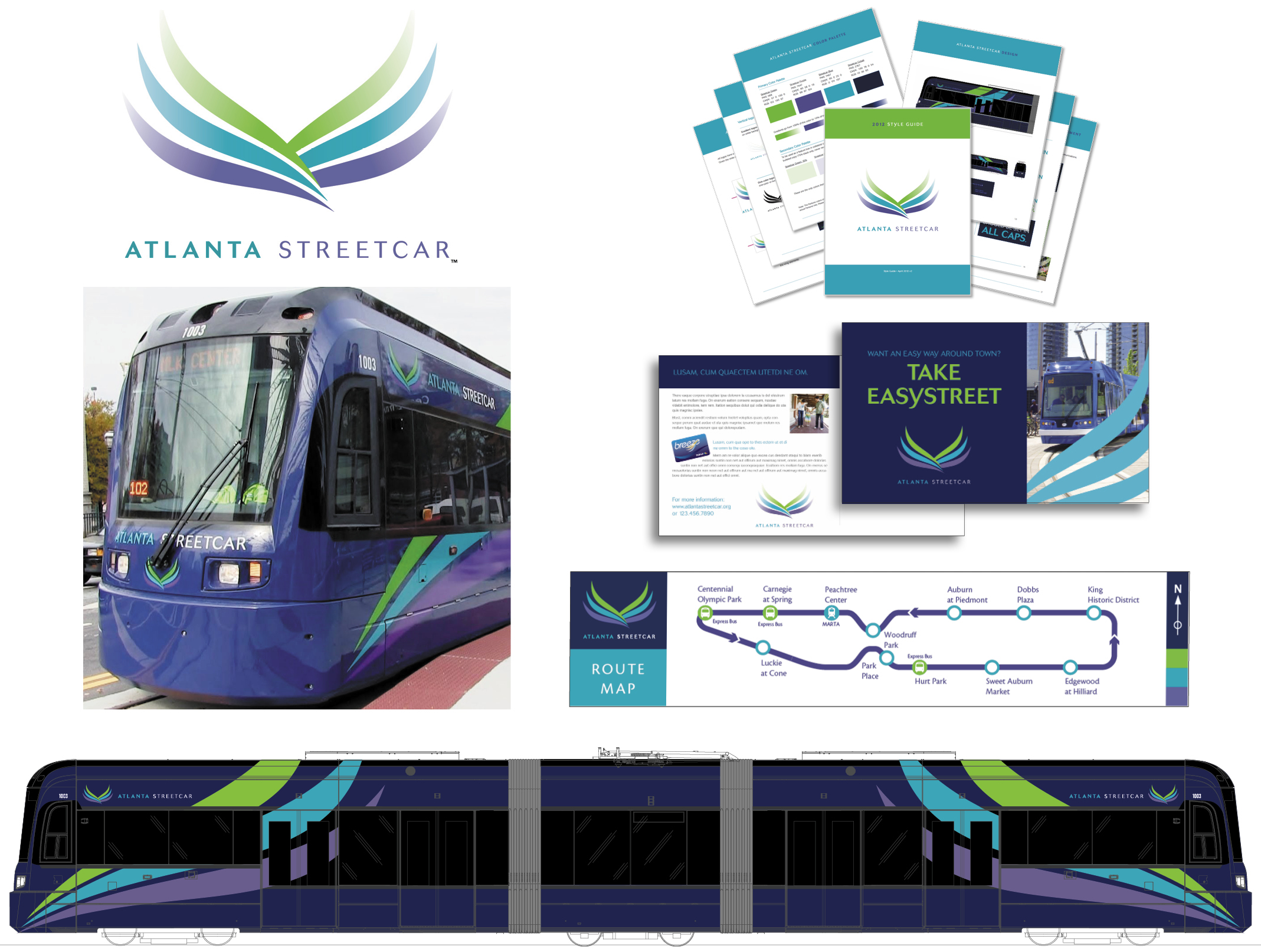 The Atlanta Streetcar operates in Downtown Atlanta, a major hub for tourists, conventioneers, and event-goers. It provides easy access to major employers, government centers, and local attractions.
Awarded the contract to brand and develop a marketing strategy for the project, Jones Worley successfully managed a diverse client team comprised of seven stakeholder agencies, led by the City of Atlanta and contracted through MARTA.
Jones Worley worked with the public-private partnership to develop the branding, initial messaging, and marketing strategy for the Streetcar. In just 90 days, the firm created a vibrant logo with bright colors, modern fonts, and a stylized image of a rising phoenix (the city's symbol); a style guide; train/stop signage with a modern, high-tech look; a map featuring key destinations; and educational items to promote the new line. Collateral and social-media templates also were created for targeted marketing efforts.