Public-awareness campaign and media development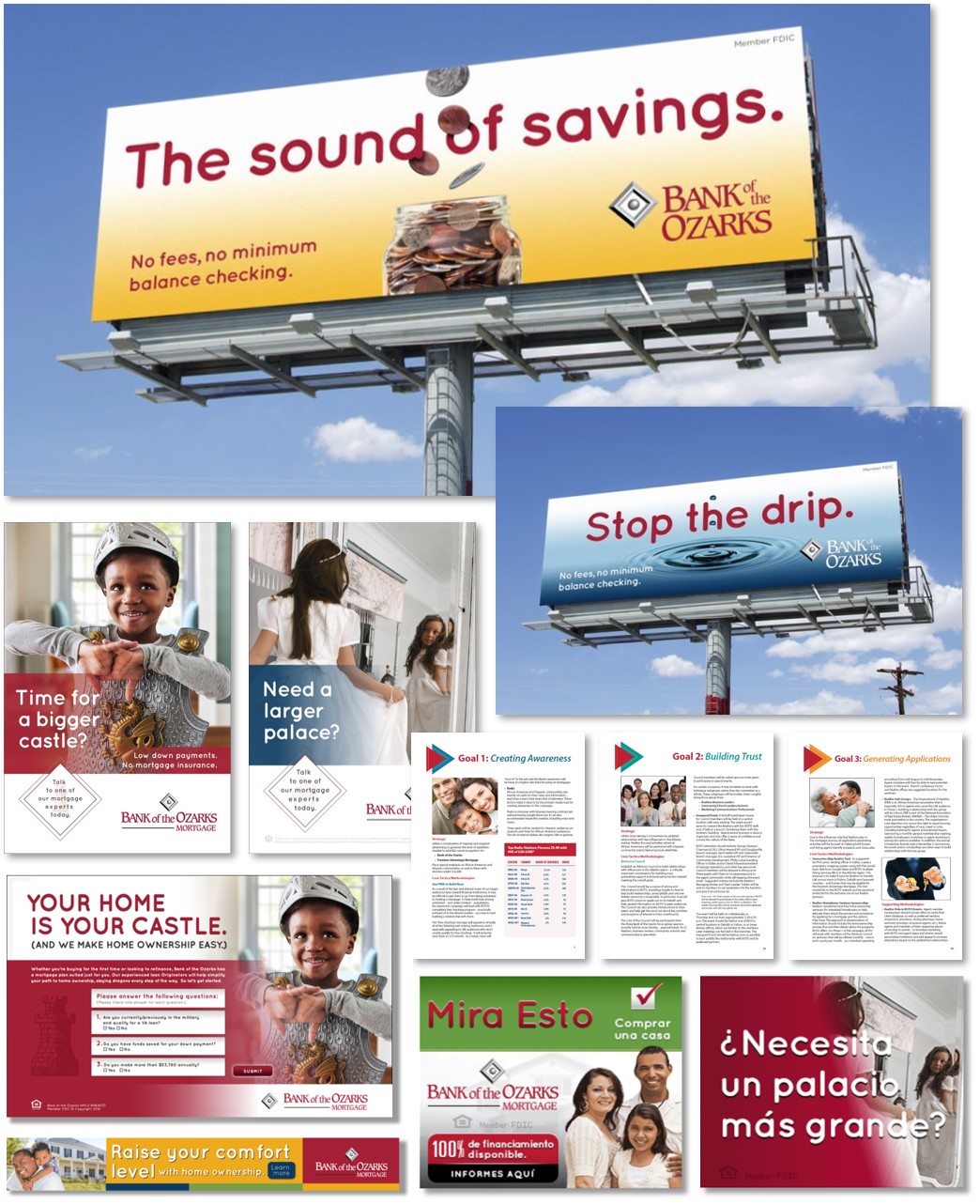 Through acquisition, Bank OZK (formerly Bank of the Ozarks) had grown its Georgia presence from 27 to 72 branch offices. However, awareness of the bank was near zero levels in Metro Atlanta when it was directed by the FDIC to meet Community Reinvestment Act requirements for low- to moderate-income homebuyers. Jones Worley was engaged to build public awareness in the communities the bank serves.
Jones Worley created a two-pronged campaign that first utilized traditional general market media, including radio and out-of-home coverage bolstered by a digital mobile and banner campaign that targeted both English- and Spanish-speaking audiences. Multiple creative concepts were tested and refined during the campaign, which resulted in above-average click-through rates and awareness levels of between 24 to 34 percent. Checking account and mortgage applications significantly increased by the end of the campaign.