ATLNext 2030 Master Plan News Video Magazine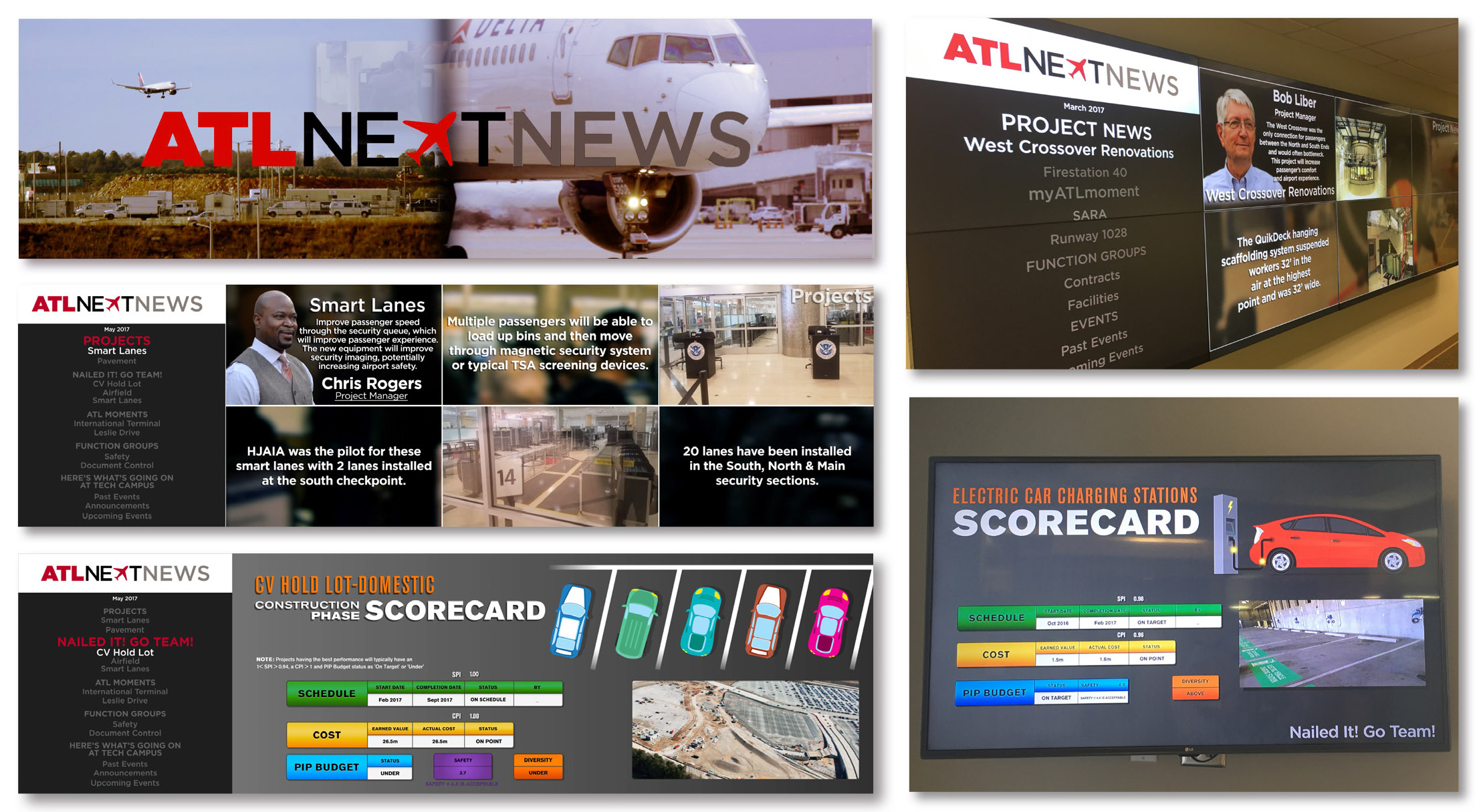 Jones Worley had the important task of developing a bi-monthly video news magazine to enhance internal communications at the Department of Aviation's (DOA) office that oversees ATLNext, Hartsfield-Jackson Atlanta International Airport's $7.5-billion 2030 Master Plan. Jones Worley worked as an integral part of the program management team, Atlanta Aviation Associates, providing marketing communication services.
Jones Worley designed and produced a video magazine that highlights special projects, tracks progress, and showcases the roles and people leading the initiatives. The goal: build awareness and educate DOA's staff and multidisciplinary team of consultants about all facets of the program.