Jacksonville Transportation Authority Route Optimization Initiative
Systemwide Strategy and Branding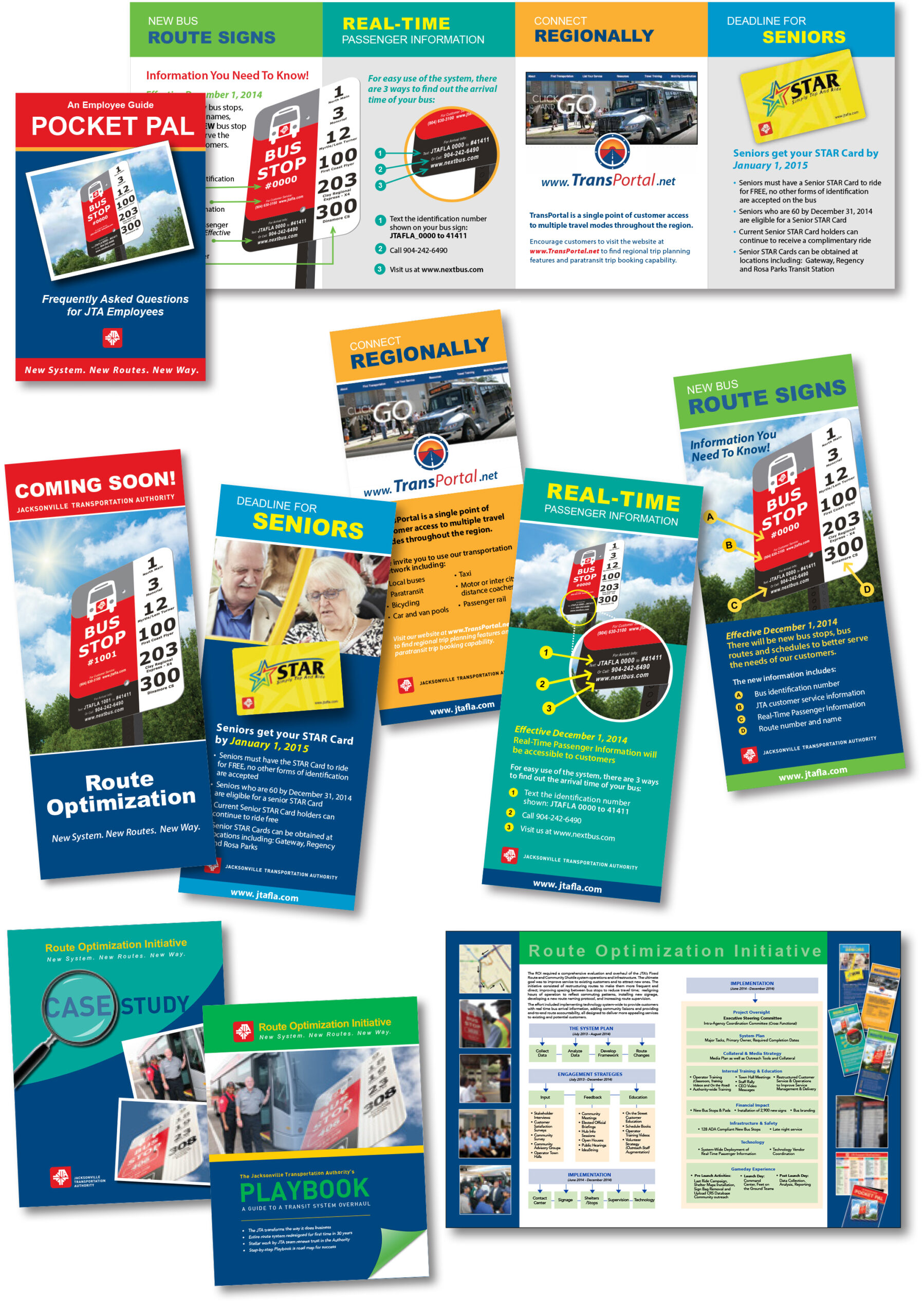 The Jacksonville Transportation Authority took a major step in developing a world-class transit system by implementing a full bus-network redesign called Route Optimization Initiative. The ambitious goals of ROI: simplify all routes, increase frequency, connect to more places, and increase ridership.
As marketing agency of record for the JTA, Jones Worley worked with executive JTA leadership to develop the marketing communications strategy, name, and brand for the ROI. We also were part of the ROI implementation and launch team that undertook a comprehensive redesign of JTA's systemwide signage program; co-branding of the JTA's real-time passenger-information system; and developing the content, design, and production for multiple outreach materials.
At a cost of $2.1 million in operating and capital funds, the ROI grew ridership by 6%, improved customer service, and positioned the JTA to be a regional transportation leader in Northeast Florida.
Similar projects: Hillsborough Area Regional Transit system redesign (Mission MAX), FL; MARTA 2040 modernization initiatives, GA; Palm Tran Route Performance Maximization, FL