Pinellas Suncoast Transit Authority Autonomous Vehicle AVA
Branding and vehicle design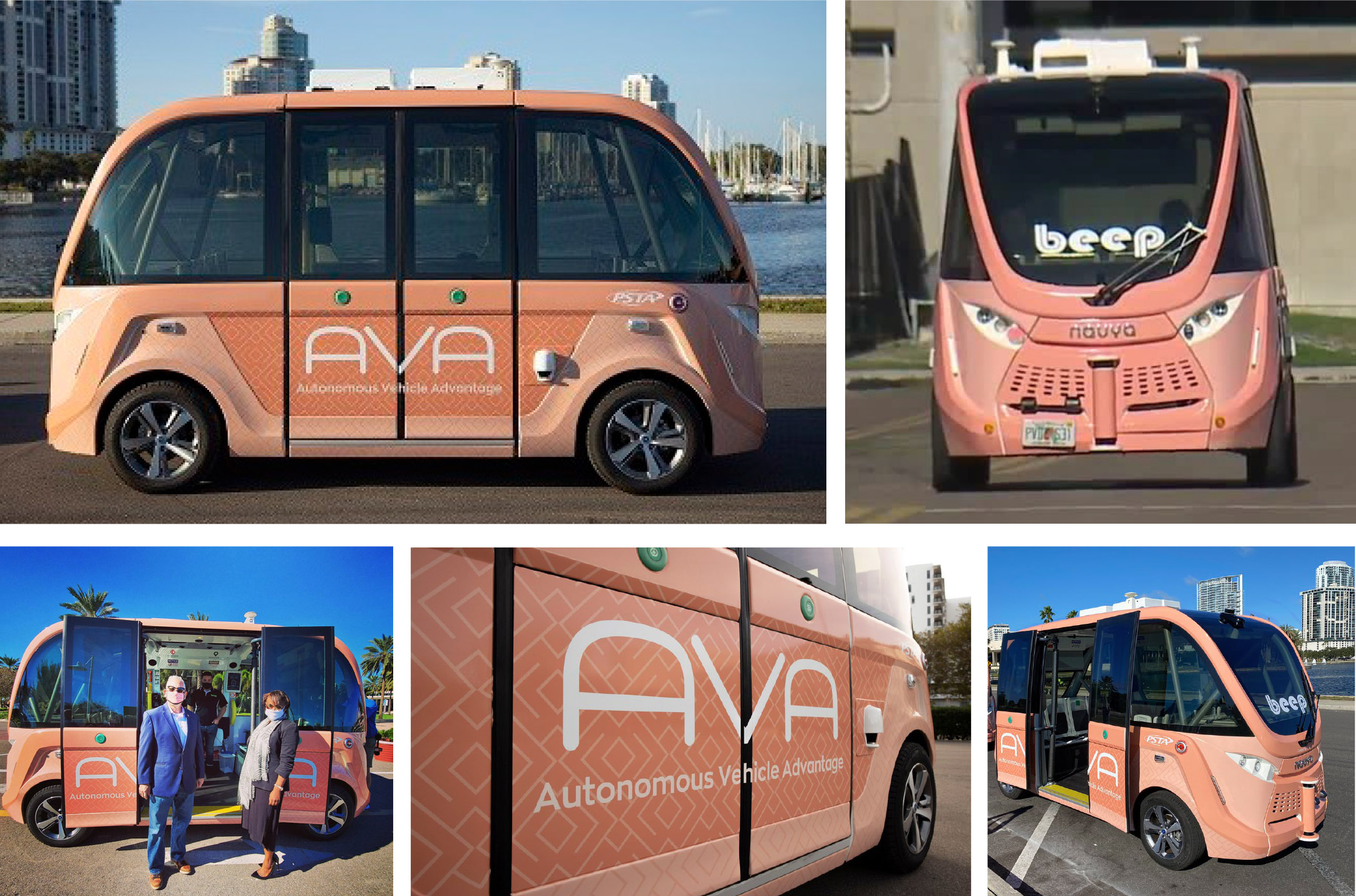 Some people embrace autonomous vehicles wholeheartedly, and others are afraid to get into a vehicle with no driver. Jones Worley kept that in mind when tasked with the naming, branding, and design for PSTA's autonomous vehicle pilot program.
Instead of taking a high-tech branding approach, we created a friendly brand to appeal to a wide target audience who would see the vehicle, named AVA for Autonomous Vehicle Advantage, travel along St. Petersburg's picturesque waterfront frequented by walkers, joggers, and skaters, and near several major attractions. The pilot consisted of three, 90-day phases in different areas of the county to test the public's willingness to use driverless (but attended) shuttles. It would be the first autonomous-vehicle program in Florida to operate in mixed, traditional traffic as well as foot and bike traffic.
In the first month after AVA's launch, more than 1,500 people gave the vehicle a test ride – impressive because, due to a global pandemic, AVA could accommodate just four to six people at a time instead of its usual 15 passengers.