Atlantic Station-Central Park / HGOR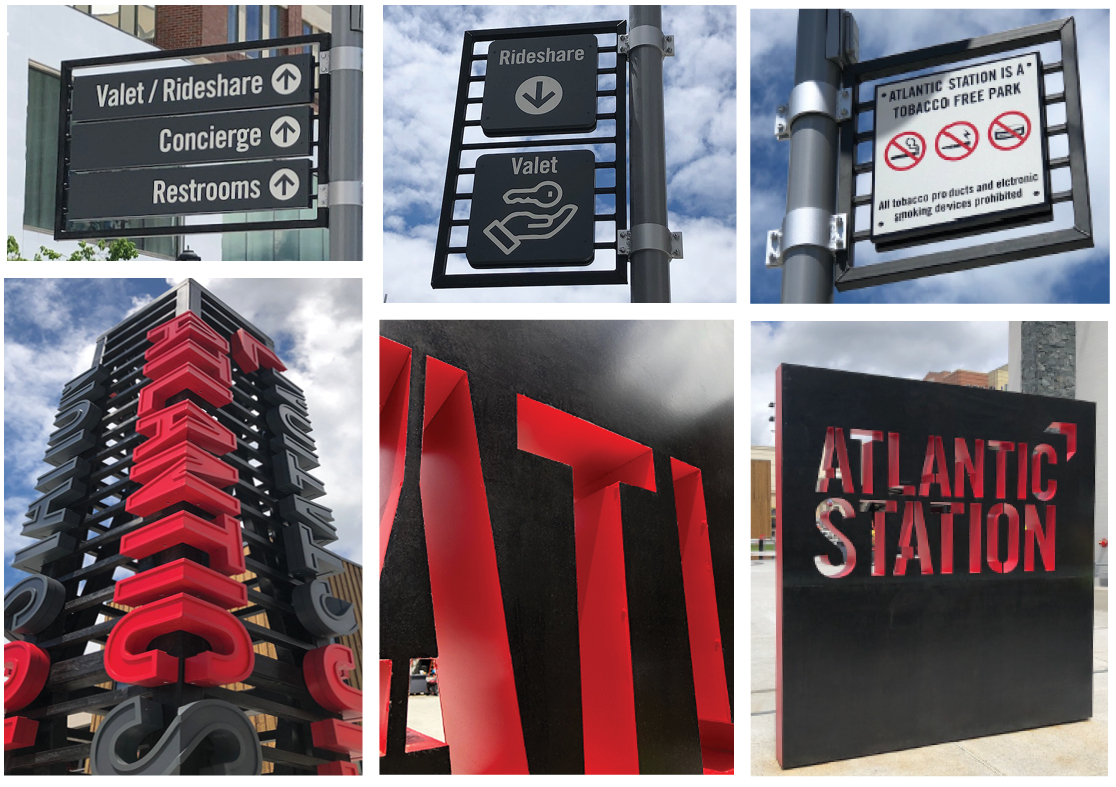 Once the nation's largest urban brownfield redevelopment at 138 acres, Atlantic Station is now one of the Southeast's premier mixed-use developments and outdoor malls, featuring retail, office, housing, restaurants, and other attractions.
Located in Midtown Atlanta, Atlantic Station revamped its Central Park to expand green space, add new restaurants, and provide more retail. Development changes, likely to impact the function, look, and overall feel of the district, required an audit and updates to the property's original wayfinding program.
Jones Worley worked with property-management company Hines to plan, design, and implement branding and identity signage solutions for the newly renovated district to continue ensuring an excellent visitor experience.