Atlanta Airport Marriott Gateway Hotel
Wayfinding Strategy and Signage Design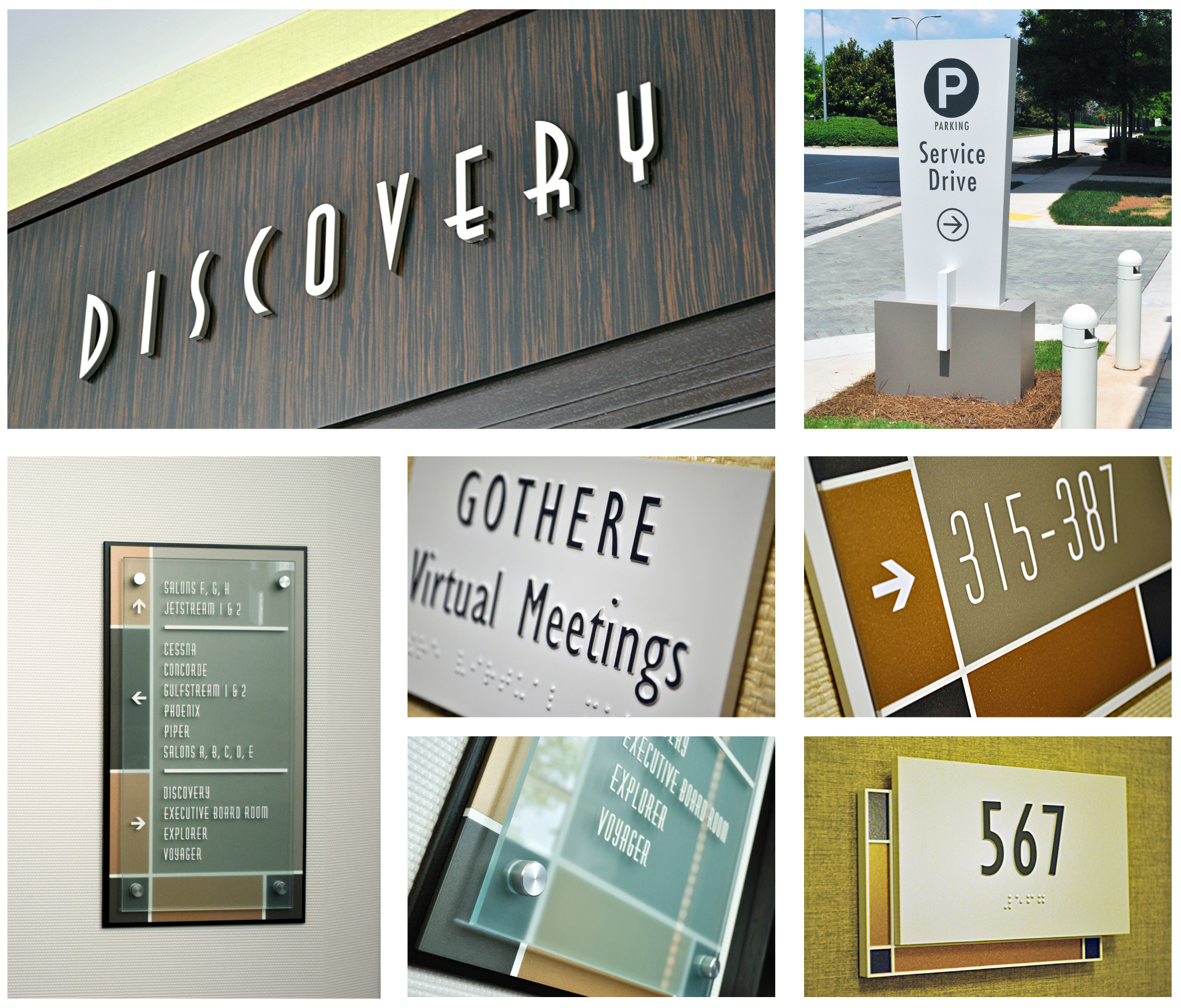 Marriott International is the third largest hotel chain in the world. Collaborating with Marcia Davis Associates, Jones Worley designed an interior, exterior, and parking garage wayfinding and signage program for this 700-plus-room hotel near Hartsfield-Jackson Atlanta International Airport.
The design called for high-end finishes and materials including glass, stainless steel, and metallic paint surfaces that integrated with interior finishes and color schemes. The signage for the four-level garage adjacent to the hotel featured-site directional signage, color-coding for parking levels, service- and visitor-entry identification, and vertical circulation.
Jones Worley provided comprehensive services from programming through construction administration.