Chick-fil-A Community Room
Branding and Experiential Design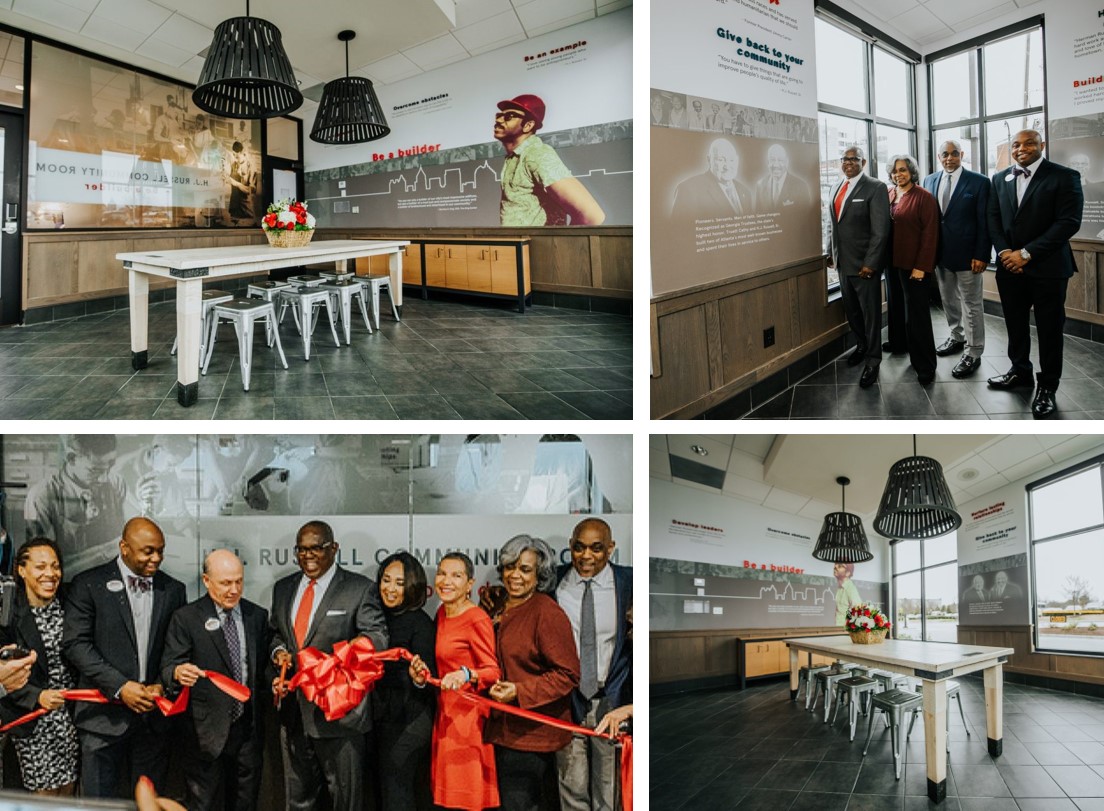 Chick-fil-A, one of the largest fast-food restaurant chains in America, looks for ways to improve the quality of life by supporting leaders, residents, and organizations in communities where they are located. To demonstrate its commitment, Chick-fil-A Corporation named its Vine City restaurant community room in honor of the late businessman, H.J. Russell, Sr.
Jones Worley was engaged to provide creative services to brand and tell the extraordinary story of the real estate and construction mogul through experiential wall graphics and mural design, with an eye toward motivating customers and visitors to better themselves and their community.
With the firm's more than 25-year relationship with the Russell family, Jones Worley was Chick-fil-A's ideal collaborative partner.
Other similar project: General Motors Call Center, TX