JTA / Jacksonville Regional Transportation Center at LaVilla
Branding and Experiential Graphic Design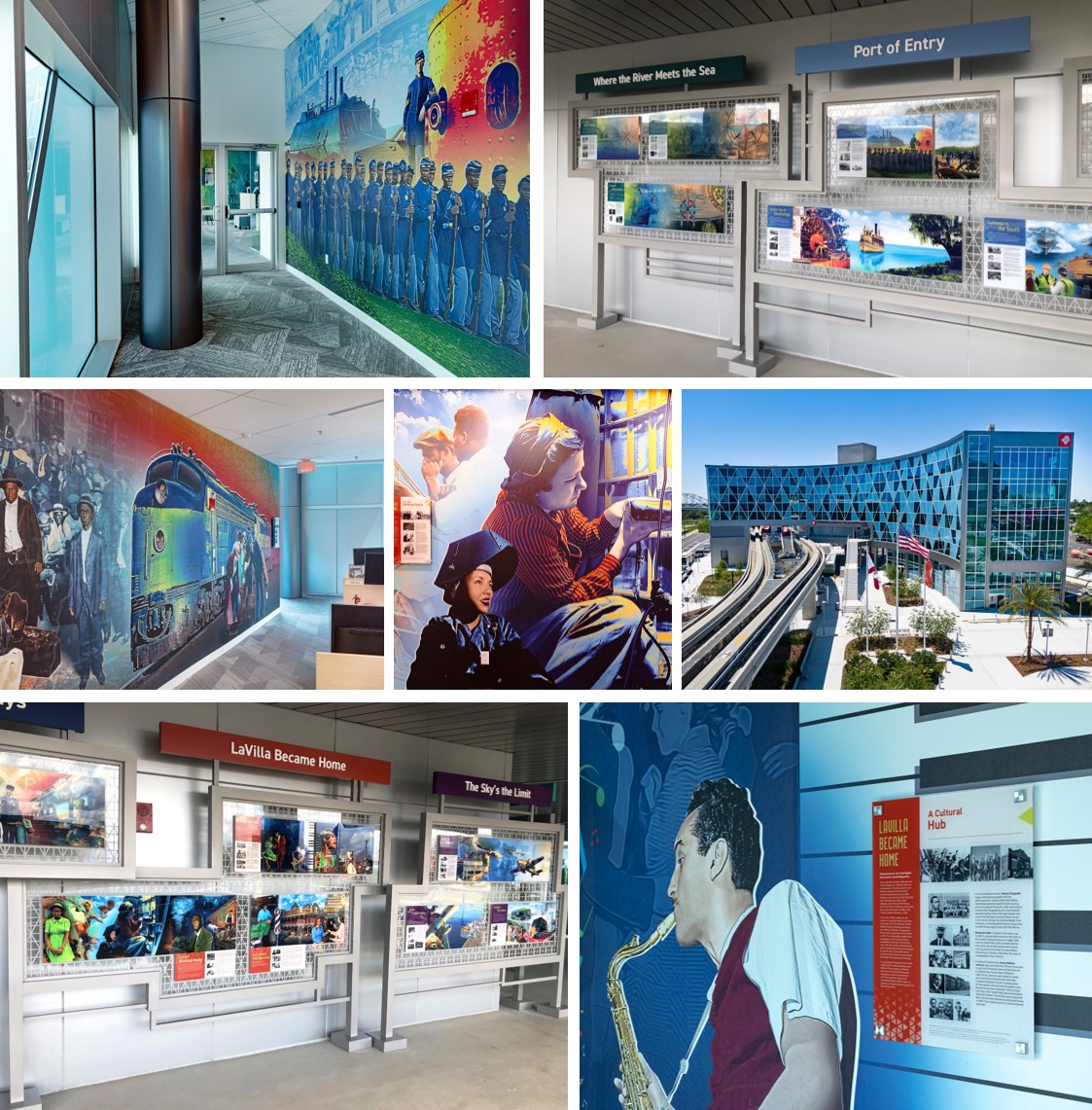 For the $57-million, state-of-the-art Jacksonville Regional Transportation Center at LaVilla, Jones Worley was asked by the JTA to brand the employee and customer experience in its new headquarters, which serves as a catalyst for economic development and revitalization in the LaVilla region.
To demonstrate the Authority's respect for the LaVilla community and commitment to regionalism, Jones Worley's approach was to tell the history of transportation in Jacksonville and the role communities like LaVilla have played in building the system. Using comprehensive research and storytelling, Jones Worley developed seven overarching themes, each with three supporting subchapters. The result was 25 experiential wall murals, 21 history panels, and two visual timelines spread throughout the five-floor facility.
The brilliance, color and level of detail in the designs provide an extraordinary experience. We also captured the experiential design and storytelling in a 25-minute video.
Other similar project: General Motors Call Center, TX