H.J. Russell History Wall
Storytelling and Experiential Graphics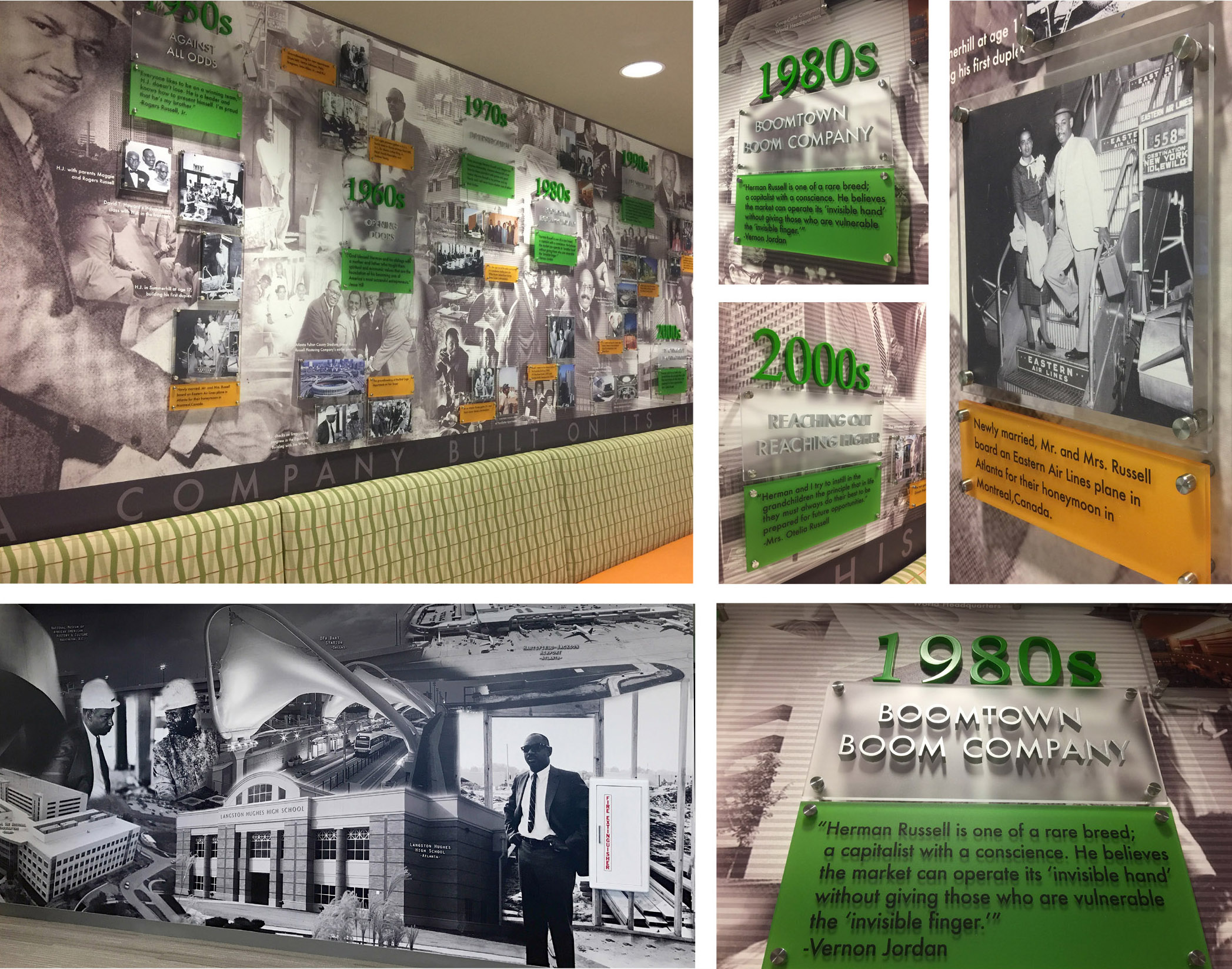 Over the course of 65 years, Atlanta native Herman J. Russell, Sr., turned a small plastering company into a construction and real estate development conglomerate of impeccable reputation and national renown. The history of the H.J. Russell companies is the history of Atlanta itself.
Jones Worley, which had long been engaged to brand important milestones for the family-owned business, was entrusted to tell this epic story as a series of engaging experiential graphics displayed throughout the corporate headquarters. Our approach was to take each decade and make it a chapter of a broader narrative.
After amassing the major events, projects and players, we showcased the company's history through visual images printed on walls and columns, enhanced by color acrylic to create a rich tapestry and complement the organization's brand.
Other similar project: General Motors Call Center, TX