Sports Force Parks on the Mississippi
Wayfinding and signage design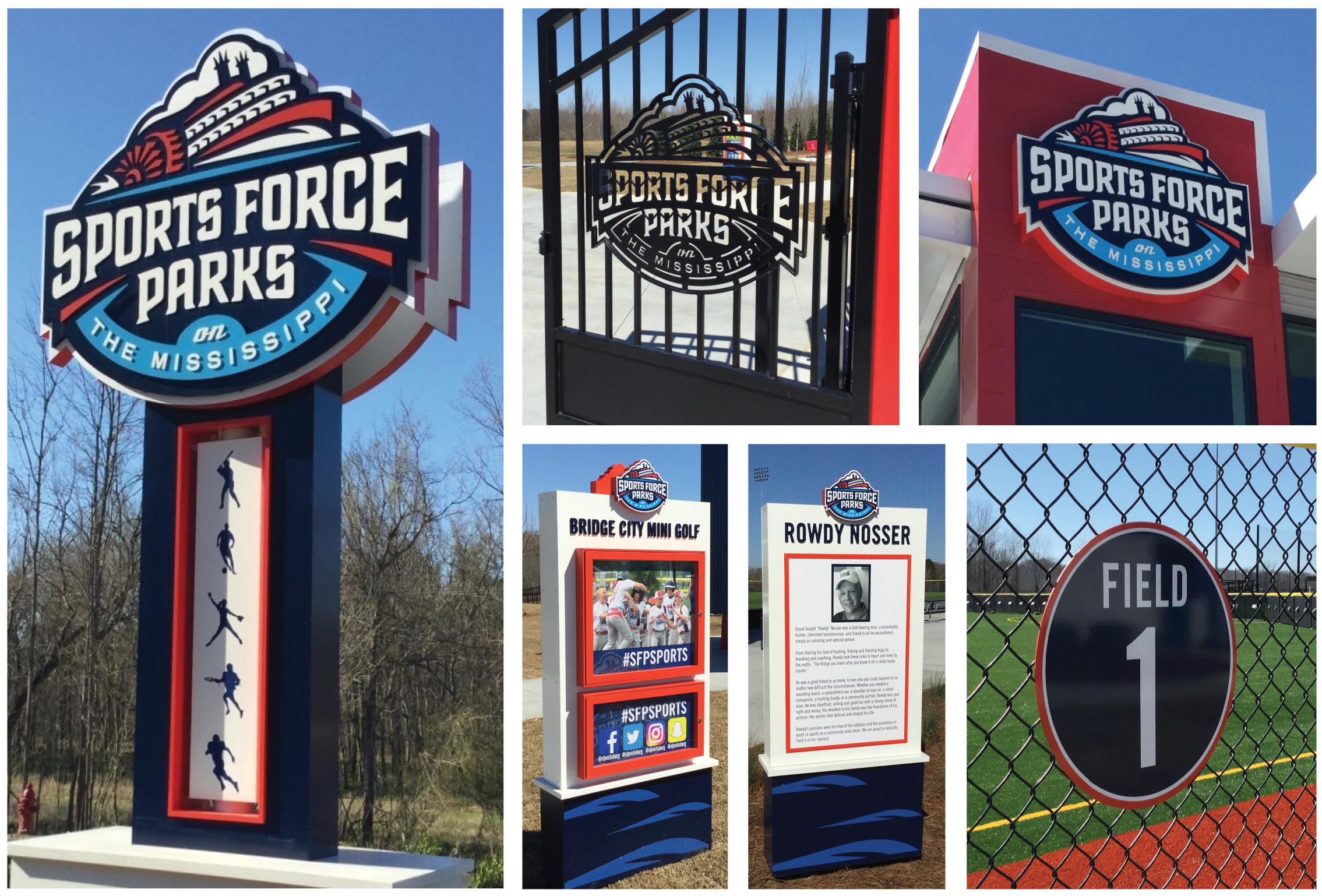 Jones Worley was engaged by Sports Fields, Inc., to plan and design signage and wayfinding for the new, state-of-the-art sports complex, Sports Force Parks on the Mississippi, a premier sports park in the Southern United States.
The complex features 10 baseball and softball fields and seven full-size soccer and lacrosse fields. The complex includes retail and food-service buildings, plus a mini golf course, zip line and playground. Signage design and planning included the main identification, and field, retail, food, and amenity identification. Dedication monuments were also included in the scope of work to honor Vicksburg-area community leaders
Jones Worley scored big on this project with the Sports Fields team by meeting schedules and fulfilling design expectations.