Charlotte Transportation Center
Branding, Wayfinding and Sign Design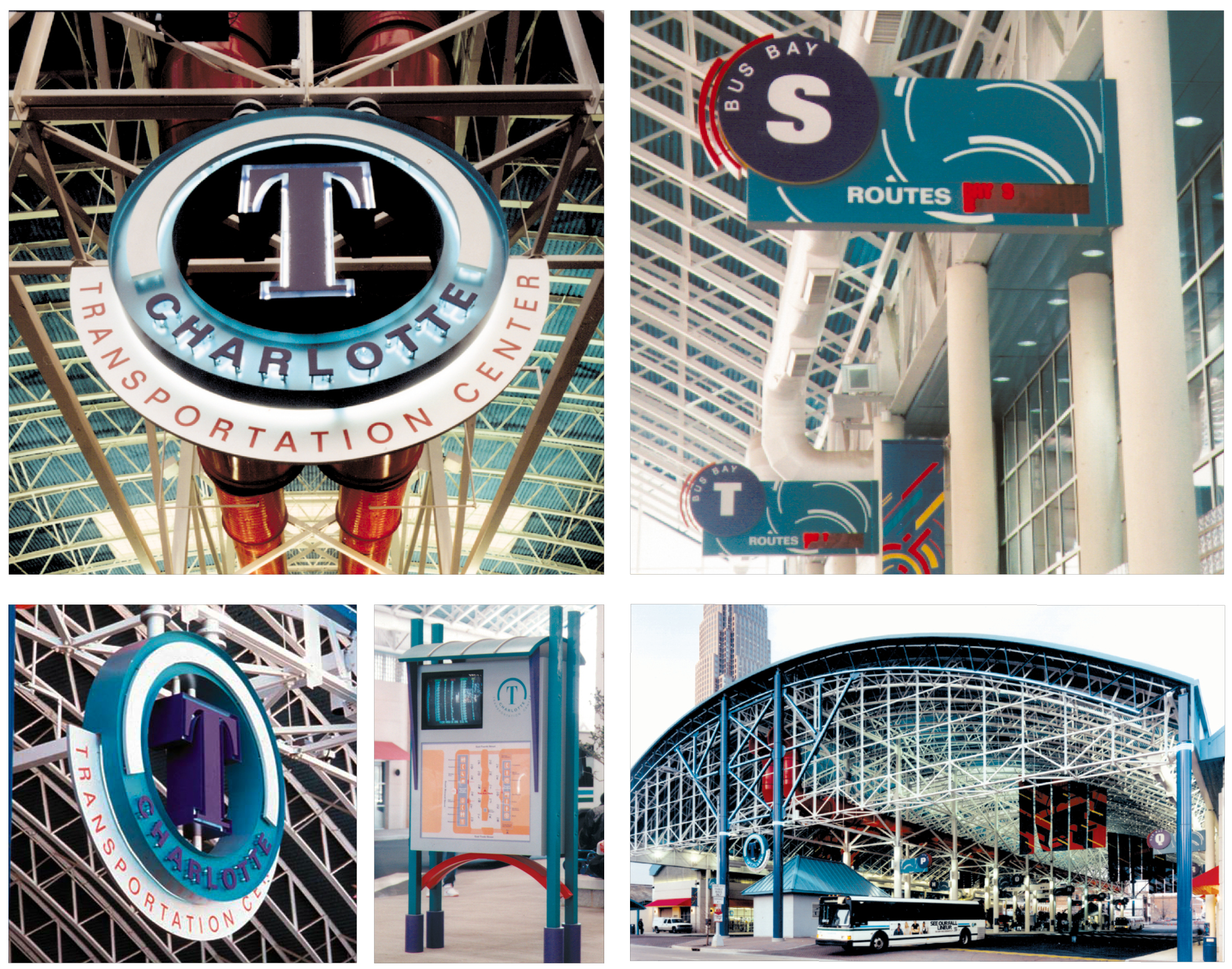 To improve traffic congestion along downtown streets and provide transit riders a more efficient, centralized transfer point, the Charlotte Area Transit System, or CATS, delivered to the city its first central hub, with 20 internal and two external bus bays servicing 44 local and express bus routes.
Gantt Huberman Architects engaged Jones Worley to brand the facility. Focused on enhancing the customer experience, we developed an effective wayfinding plan for easy navigation throughout the facility to neighboring mixed-use and retail developments and to surface streets.
A bright color palette, experiential graphics, and neon lighting were incorporated into the design of the bus bays, platform, and marquee signage. The color palette and graphics were also integrated into the banner program and kiosk designs. The innovative branding and design of the intermodal center became the model for new facilities among transit-industry peers.