Branding and collateral development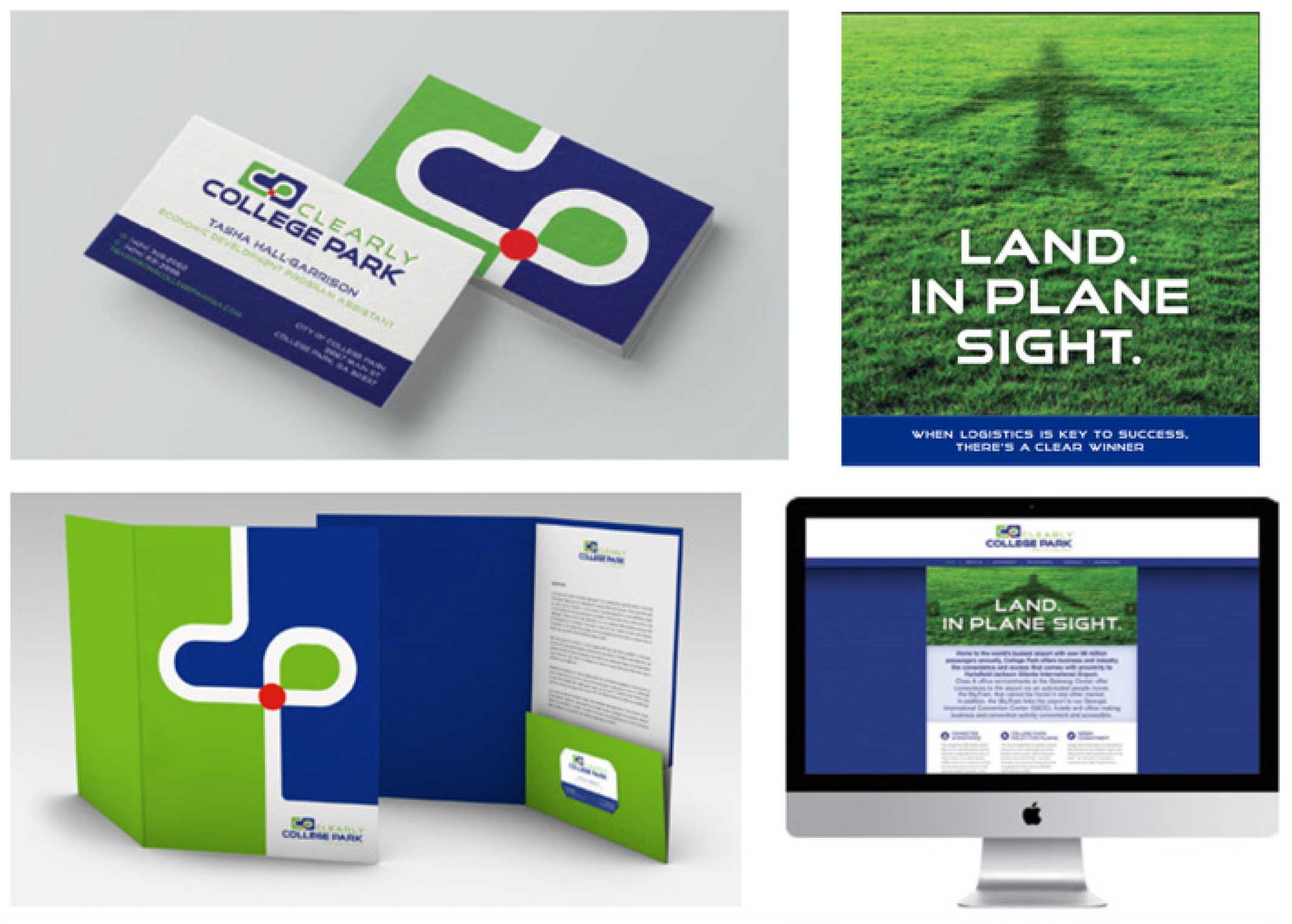 Municipalities are constantly competing for big tax dollars, jobs and industrial/commercial development prospects. With Hartsfield-Jackson Atlanta International Airport – the world's most-traveled airport – at its front door, College Park is positioned to attract companies from all over the globe.
With a new brand identity and tagline created by Jones Worley, "Clearly College Park. Land. In Plane Sight." city leaders have a new way to summarize acres of property and converse with potential tenants and buyers about the College Park's unique and ideal location. Using the brand standards we created, Jones Worley also developed marketing collateral and a tradeshow exhibit, proud to have helped unveil the town's refreshed identity to stakeholders and the general public.