DeKalb County SPLOST campaign / Atlas
Branding and Marketing Communications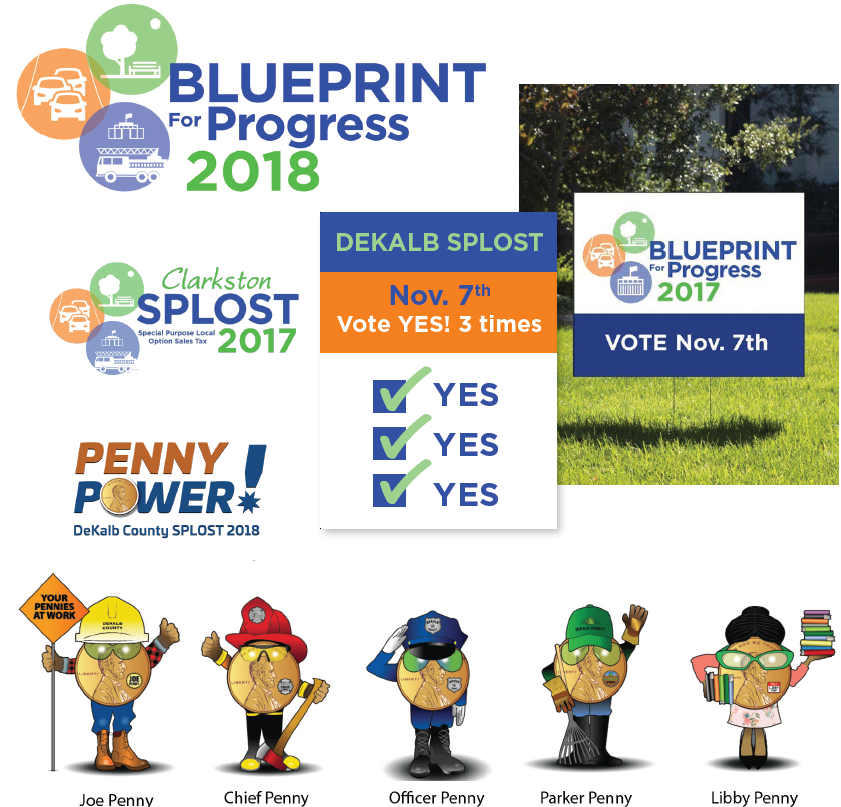 Infrastructure-solutions company Atlas was named program-management consultant following overwhelming (71%) approval by voters for a DeKalb County SPLOST program (a 1-cent special-purpose, local-option sales tax).
Jones Worley successfully partnered with Atlas and DeKalb County during the public-awareness phase to develop a flexible logo system and grassroots campaign to target voters in each of the eleven cities within the county. The goal: Help DeKalb communicate its focus of being a wise and transparent steward of SPLOST funds.
Jones Worley developed the "Penny Power" campaign with supporting messaging like "Your Pennies at Work." We also created the Penny family characters (Joe Penny, Libby Penny, Chief Penny, Parker Penny and Officer Penny) to be project-specific messengers and visual reminders to help the citizens identify, in a friendly and fun way, where SPLOST funds would be spent.
Related project: DeKalb State of the County branding and collateral, GA